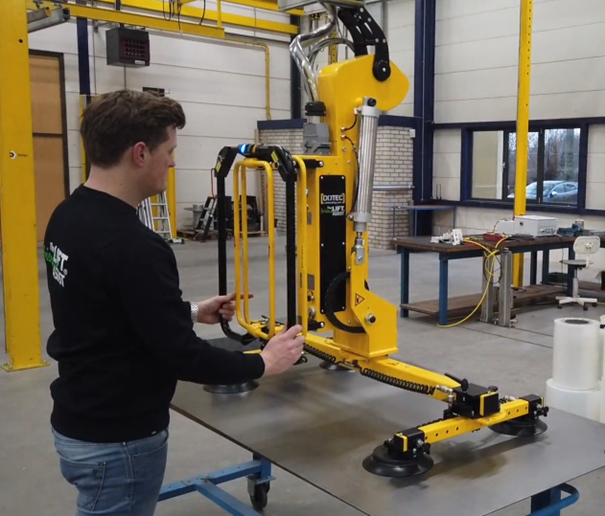 Dotec sheet lifter and panel lifter
Sheets and panels are often characterized by their size and weight, presenting a significant challenge when it comes to panel and sheet lifting. Sheets and panels, which can be composed in a wide range of materials such as aluminium, plywood, laminate, plastic, gypsum, and more, require specialized panel lifter equipment for safety and efficiency. Dotec is leader in the field in developing panel lifter equipment and metal sheet lifter equipment to simplify this work.
The handling of large sheets and panels is a potentially dangerous task. The weight and fragility of these materials require the use of specialized sheet and panel lifter equipment to ensure safe and efficient operations. This is where a Dotec sheet and panel handler makes a significant difference. The operation of the handlers is intuitive and user-friendly, allowing precise positioning without the need to divert your attention from the load or the surrounding environment.