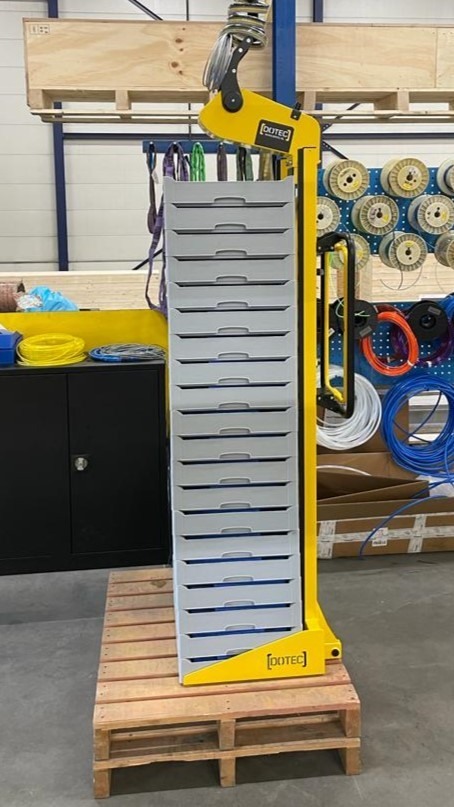 Dotec crate and case handling
In various industries, a diverse range of crates are used for different purposes. Dotec has developed an range of handlers, each designed to handle specific types of crates. One of the most challenging tasks in these industries is the loading and unloading of beer crates onto carts. For this we have engineered a specialized beer crate lifter. It that can lift six beer crates simultaneously. This capability allows a roll container to be fully stacked in just four operations, this significantly reduces the workload on the operator and enhances output efficiency.
Our crate lifters are not limited to beer crates. We also have developed handlers for various types of stacking crates/cases and totes. The crate or tote lifter can move a large quantity of totes and crates at once, streamlining the process and increasing productivity. Given the diversity of totes and crates used in different industries, we customize each tote lifter to ensure it aligns perfectly with the workflow. This customization ensures that crates can be lifted safely and efficiently, further enhancing the overall work process.